We are excited to
celebrate Stacie Collins Birthday
Happy Birthday Stacie!
You can join the celebration with a donation to Stacie's favorite project - Lesedi Schools and Clinic in Zimbabwe. See below to make a donation in her honor.
Lesedi School & Clinic provides quality education and health services to communities in a rural area in Zimbabwe just 15-minutes' drive from Victoria Falls.

Background
In 2013, one of the co-founders of Ngoko Safaris, Benson Siyawareva, got involved with the Ntabayengwe community and realized that many children were not attending school. Along with his business partner, Fiona Thompson, Benson began working with the community on an ambitious plan to build a primary school in the local area, aiming to break the cycle of poverty through the power of education.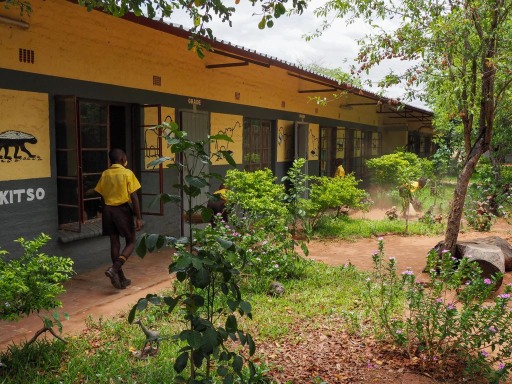 Lesedi Primary School
Lesedi Primary School offers a full infant and junior education. Infant education consists of four years of schooling from Early Childhood Development (ECD) A to Grade 2. Junior education comprises five years from Grade 3 to Grade 7.
At the time of writing over 290 children are enrolled at Lesedi Primary. Our learners receive a nutritious breakfast and lunch each school day.

Lesedi Secondary School
Having given the children hope and encouraged them to dream, it would have been wrong to abandon them after primary education. Lesedi Secondary School opened for Form 1 learners in 2022 (including many of our pioneer students who started with us in 2014). At Secondary level we are teaching two streams of pupils, so have welcomed children from other local primary schools, in addition to those from Lesedi Primary.
We will add a new form grade each year, so by 2027 the school will be teaching Forms 1-6 (up to "A" Levels).
In addition to the academic syllabus we are providing a strong vocational offering at Lesedi Secondary, ensuring that all our learners will have the opportunity to excel. All secondary learners receive a hot and nutritious lunch each school day.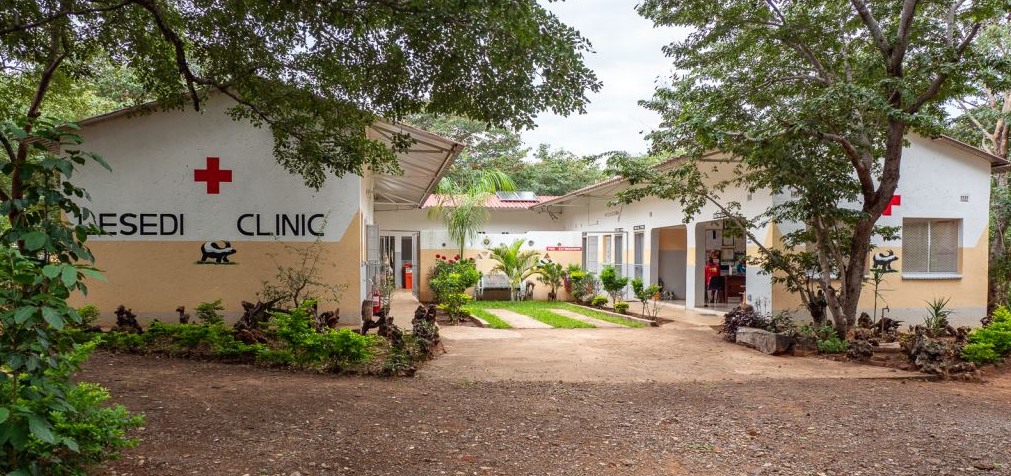 Lesedi Clinic
Lesedi Clinic opened in 2020. In addition to serving the wider community, the clinic provides a vital health resource for our Lesedi learners. Some of our children have long-term health conditions, and the clinic ensures a consistent supply of medication and regular monitoring.
The Clinic has maternity facilities and a waiting mothers' shelter - ensuring new mothers are able to give birth in a safe environment. It is also a vaccination centre for the community, providing child immunisations as well as covid vaccinations. A wide catchment area includes other local schools, in addition to Lesedi.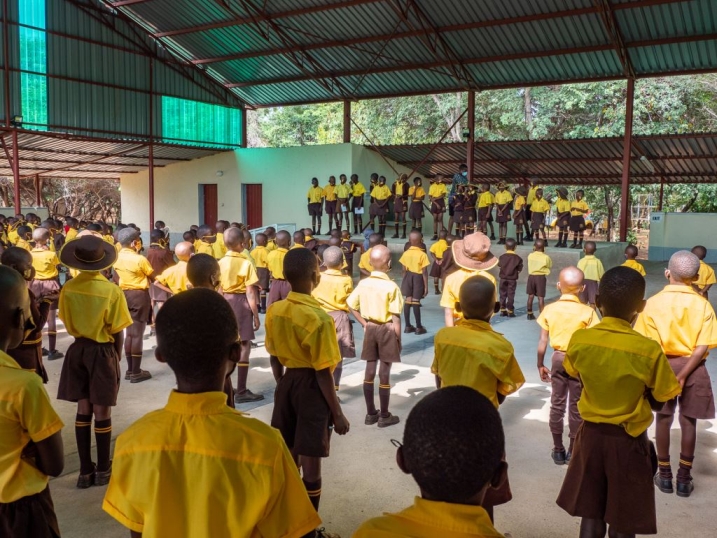 Child Sponsorship
Virtually all of our Lesedi learners are sponsored, although with 70+ new children enrolling each year we are constantly seeking new sponsors. Without sponsorship, it is likely that many of our learners would not be regularly attending school, and certainly wouldn't have expectations to continue past their primary education.
For many children the benefits of sponsorship are proving to be far broader and deeper than the financial support alone. Sponsorship is expanding horizons and giving the children a sense of worth as they realize that they are valued and loved.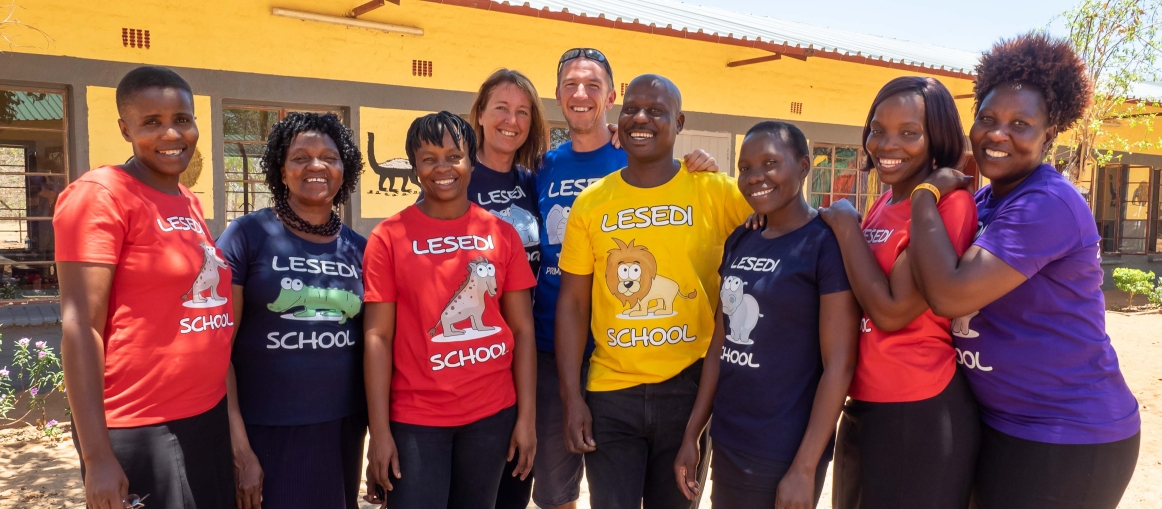 Meet Fiona and Graeme with some of the Lesedi School teachers.
Celebrate Stacies Birthday
donation by check
Make checks payable to "Philanthropic Ventures Foundation "
and note on the "memo" line on the check -
"Lesedi School - Stacie Collins Birthday"
Mail donations to:
Generosity in Action
c/o Philanthropic Ventures Foundation
1222 Preservation Park Way
Oakland, CA 94612-1201

On-Line Donations to Celebrate Stacie's birthday Click here



Once at Generosity in Action Donate page click on "Stacie Collins Birthday Fund - Lesedi School & Clinic". Note: there is a 3% transaction fee to cover credit card fees, bank fees, and other processing costs.
Generosity in Action- travelers helping in developing countries
Home Page / Projects / Tour Operator Guidelines / Tax Deductibility / About Generosity in Action / email GiA