Shortly after Cyclone Nargis hit the Irrawaddy delta of Burma May 2nd two travel organizations that Generosity in Action has worked with for a number of years asked if we could collect funds for them to distribute to help the local people. We were happy to do so. [As of 6/30 we anticipate that further funds will go to repbuilding schools in the area and for plowing equipment as described in later reports.] Below you will find segments from emails received from them. If you wish further information, please email me at duncan@GenerosityInAction.org
You can send donations for aid to the people in Burma.
Click here for information.
These photos accompanied the email on the right received May 21.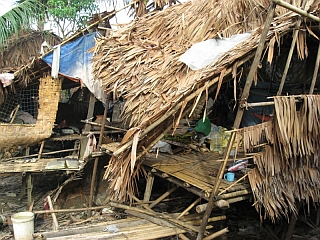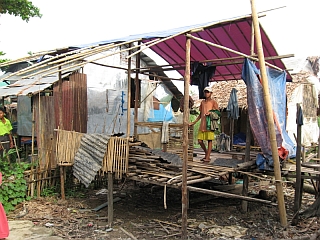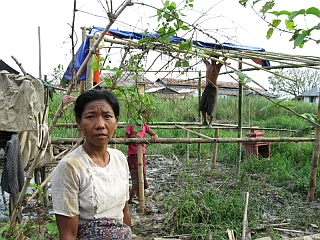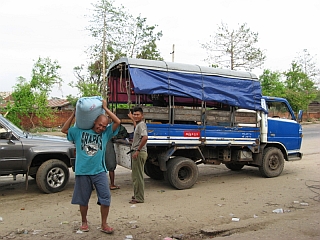 Generosity in Action will accept donations that will be forwarded to the individuals who wrote these emails for them buy and distribute aid. We trust them to have the ability to get materials into the devastated villages where the relief aid is currently stopped.

Tax deducible donations for Cyclone Relief can be made by check payable to "Generosity in Action" and mailed to:
Philanthropic Ventures Foundation
1222 Preservation Park Way
Oakland, CA 94612-1201
Be sure to indicate that the donation is for Cyclone Relief. (If you know the specific individual include his ititials.)
There are no administrative charges for donations made directly. 100% will be distributed to Burma.
You can donate via the internet - click here:



Note: Once at PVF/Donate page, locate the section "Designated Funds" - click the button for "Generosity in Action" - and specify "Cyclone Relief" in the text box."
There is normally a 3% administrative fee for internet transactions. GiA will cover the administrative fee on the first $5,000 of internet donations for Cyclone Relief.
This is page 3. To read earlier emails, click here.

email received May 21st. This report is from Kyaw Soe - owner of Arcadia Travels in Rangoon
We have tried to manage the very first donation from a client of mine who visited here last December with her family.
We have tried to purchase some aids with deep thoughts which people might really need. I purchased two tarp rolls today and cut into 30 pieces each one covers 6x20 ft. I got help from my fellow volunteers from Save the Children. As you can see in one of the photos one guy is fixing the roof of their bamboo house with the tarp we distributed in the field by Save the Children. 30 pieces of tarps which I purchased is much better and thicker than that one in the photo. Some of my friends will go on a trip to Dei-da-ye` on the delta on Friday. I'm not sure I will be OK'd to go by leaving my volunteer work outside Yangon. The leave for me depends on my team leader.
... has been busy by taking taxi to buy those blankets. She has to go to a three places at different spots by taxi for getting a good number of those. It paid off and she bought 104 pieces at the third places. We dropped 36 pieces of those at my friend's place. With photos of victims and stories in mind she got some good ideas for buying some bras for some girls who might need some clothes. She got 70 bras and some 5 mosquto nets. For the kids she thoughtfully bought 100 sachets of flavored electrolyte. All except 68 pcs of blankets will be donated to the victims on Friday.
Thanks for all your help. We really appreciate it. Please see the balance of the expenses. We are in need of cash for the moment by some cash donations are on the way. [An accounting report of the expenditures was attached.]
I had one good achievement today. A friend of mine lives in a place called Syriam (Thanlyin) across Yangon River from Yangon. I heard from her that there are some bad damaged villages out there including her mom's and her own house. 11 Save the Children areas in the outskirt of Yangon exclude that one. So I proposed my team leader about suggesting the office for the extension to that area. This morning my team leader gave me the good news that the office agreed his proposal. Maybe we could go there next Monday. I'm very excited about it.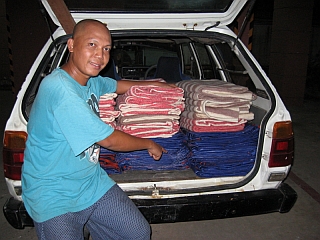 This is page 3. To read earlier emails, click here.
Click here to go to page 2. received May 19th and 20th
To go to page 4. received May 23rd
Return to Home Page